Product Description
Challenge coins traditionally were popular and played a well-established role within several first responder organizations such as the Air Force, Navy, and Fire Fighting communities amongst others. While it was believed that only those that earned one for their valor could truly appreciate it, challenge coins have expanded in their influence and are now a part of collectible items. In modern times, it is not unusual for manufacturers to design coins for collectors in a variety of sizes, often made using popular culture references to include superheroes and other well-known characters in a way that creates a parody, or creatively based on any of the responder organizations; Police Brand Memorabilia and Collectibles is one such brand that focuses on designing creative products paying homage to first responders.   
Type of Product
The State Trooper Bulldog Challenge Coin is a part of Police Brand Memorabilia and Collectibles' extensive collection of products paying homage to those working with the law enforcement agencies. It depicts the honor that the police force feels by virtue of serving and protecting their community and the general public. The coin is 3 inches tall and 4mm thick, twice as big as most coins and can be a part of any police coin collection or even be the beginning of one. However, it is important to note that Police Brand Memorabilia and Collectibles are in no way associated with any such governmental department or law enforcement agency.
Variations
The State Trooper Bulldog Challenge Coin comes in two elegant variations to appeal to differing aesthetic sensibilities of customers. 
Antique Silver

Antique Gold
Design
Shaped like a law enforcement agency patch, the MO State Trooper Bulldog Challenge Coin on close inspection reveals an animated full-color bulldog dressed in the uniform of a State Trooper against a black and blue background in a soft epoxy coating. On the flip side, the same illustration is engraved in either antique silver or gold, depending on the purchase. The antique finish of the State Trooper Bulldog Challenge Coin gives it an old-world feel and adds depth to the charm of the collectible. 
Guardian Mindset
The Guardian Mindset that the State Trooper Bulldog Challenge Coin aims to pay homage to has evolved in the police/patrol force over the last several years against mere "warrior policing". The idea is that officers/troopers/members of law enforcement agencies are to protect those they are sworn to serve much like a guardian would. Such an officer would not only have an understanding of their mission but also a broad knowledge base to help them be alert to their surroundings, empathetic, and ultimately function with a "Guardian Mindset".
State Trooper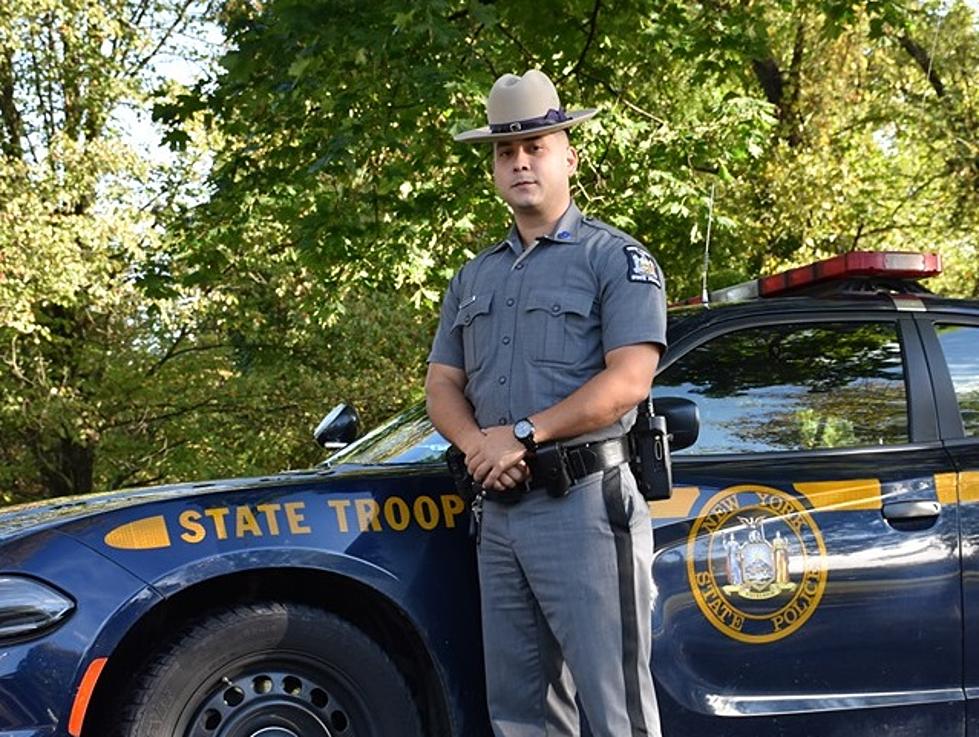 Police officers who work for Municipal Departments and State Troopers may seem like two sides of the same coin but there are certain differences between the working of both. While it is true that both are required to enforce the law and protect citizens following similar procedures and using identical equipment, they also go through a very similar admission and training process; they have different capacities. For example, let's talk about jurisdiction. While police officers are confined to the locality that falls under their department, a trooper's authority is spread across an entire state. However, things in this regard can get tricky since with a change in location, the state law enforcement agency can be called state police, state patrol or highway patrol. Here, state patrol and state police have general authority over their jurisdiction but Highway Patrol has specialized jurisdiction over select matters. For instance, the California Highway Patrol's jurisdiction is limited to the roads and properties belonging to the state but the Georgia State Police can enforce law anywhere in the state. State Forces are usually much smaller than Municipal Police Departments. 
Trooper Uniforms
Trooper Uniforms vary according to the locations and can be blue or brown. They're usually accompanied by a wide-brimmed Smokey the Bear style hat. They usually have star-shaped badges or patches on their sleeves indicating their rank completing their uniforms. 
Story of Courage
The State Trooper Bulldog Challenge Coin pays homage to the gallantry and dedication of troopers in the protection of our community. One of many such incidents that exemplifies this took place on 23 January 2010. Sergeant Timothy D. Peters, a trooper with Missouri State Highway Patrol, arrived at the scene of a traffic crash in Laclede County. A passenger car was lying on its side and had partially submerged in a rain-swollen creek. Sergeant Peters saw a civilian making an effort to rescue a man from the vehicular wreckage. He immediately set foot into the swift-moving water, which was well over his waist, and made his way to the scene. Sergeant Peters and the civilian grabbed the driver and hauled him together. When the man was freed from the vehicle, incidentally all three men were swept away from the car into the middle of the stream by the swift current. The civilian was swamped up by the water and Sergeant Peters had to pull him up, allowing him to gasp for air. Then he had to do the same for the driver who was in a similar situation. However, in lifting these men, Sergeant Peters lost footing and nearly submerged himself. Eventually, working together, the three men were able to make their way ashore. The driver recovered from the crash and one can positively say it wouldn't have been this easy if not for the Missouri State Highway Patrol Trooper's presence and quick action. 
Why should I buy this?
If you collect challenge coins/ police coins or even have been thinking about starting a collection, Police Brand Memorabilia and Collectibles' State Trooper Bulldog Challenge Coin is the perfect addition as it will stand out and add a creative hint to your collection with its bold, bright colors— yet still preserve the charm of being memorabilia because of the antique finish. Furthermore, what the State Trooper Bulldog Challenge Coin stands for is sure to instill a sense of pride in the hearts of the owner while also strengthening their aesthetic sensibilities. 
Get your own State Trooper Bulldog Challenge Coin here!